SYMPOSIUM OVERVIEW
The Advanced Revascularization-Chapter XIII (ARCH) Symposium held in St. Louis has been the nation's premier interventional cardiology course specifically designed for the busy practicing physician and trainees. This year ARCH 2020 will now be held virtually. ARCH LIVE 2020 is a one-day virtual event consisting of multiple live cases and discussions from world renown institutions throughout the US and Europe. ARCH LIVE will continue to focus on evidence-based data, newer technological advances, case-based discussions, tips and tricks in complex cases, innovative therapeutic strategies that will enable physicians to treat their patients with high-risk and complex coronary, peripheral vascular and structural anatomy.
VIRTUAL attendees will learn from experts on the use of novel techniques and interventional tools, new CTO techniques, hemodynamic support during high-risk coronary, peripheral and structural interventions and decompensated heart failure, structural heart disease interventions and novel intravascular and non-invasive coronary anatomy / physiology techniques. In addition, use of newer adjunctive imaging modalities to optimize coronary, peripheral and structural interventions outcomes will be presented. Newer treatment options for hypertension, imaging and the latest pharmacotherapy advances will be discussed.
Participants will be given the opportunity to chat live online with the esteemed faculty during the Q&A Sessions, along with obtaining additional medical education by visiting the Industry Virtual Suites.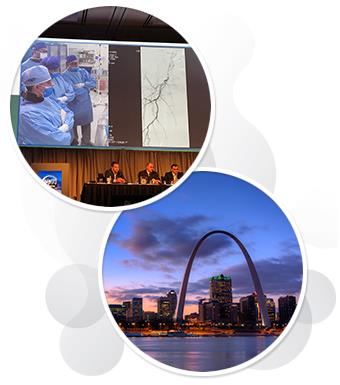 2020 ARCH SYMPOSIUM HIGHLIGHTS
View multiple live cases to gain an understanding of the optimal treatment of serious complications of coronary, peripheral and structural interventions.
Describe the advances in interventional cardiology, heart failure and hypertension therapies.
Discuss controversies and interventional dilemmas / focus on procedural strategies for success.
Identify the expanding role of interventional cardiovascular procedures performed in office-based labs (OBL) and ambulatory surgical centers (ASC).
Review the use and impact of adjunctive imaging modalities, IVUS, OCT, MRA and CT angiography.
Learn tips and tricks for coronary, peripheral and structural interventions in technically difficult and high-risk subsets.
Define the use of percutaneous left ventricular assist devices (LVAD) in complex, high risk cases.
State-of-the-art discussion / Q&A with National & International recognized experts.
TARGET AUDIENCE
ARCH LIVE has been designed to meet the educational needs of Interventional and General Cardiologists, Internists, Cardiothoracic Surgeons, General Surgeons, Primary Care Physicians, and Neurologists plus Nurses, Nurse Practitioners, Residents, Fellows and Ancillary staff.